Agri-Can® specializes in the development and distribution of products for the agricultural and industrial sectors. We invest heavily in research and development in order to develop new parts and machinery to meet the diverse needs of our customers and keep pace with changing markets.
Get a front-row seat by making Agri-Can® your official supplier. Offer a unique showcase to your business by taking advantage of our marketing and customer referral programs.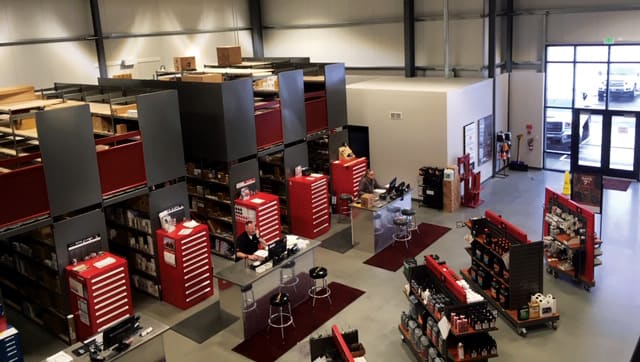 Why Become an Agri-Can® Retailer
Get a front-row seat by making Agri-Can® your official supplier. Offer a unique showcase to your business by taking advantage of our marketing and customer referral programs

Offer a wide selection of recognized quality products to your existing clientele and expand your marke

Offer analternative to original parts at a lower cost to your customer

2 distribution centers in Canada and the USA to offer fast and efficient servic

120,000 unique visitors per month to the agri-can.com website (Data provided by Google Analytics®

Toll-free line and email dedicated to retailers and distributor

Sell ​​quality products backed by our 1-year hassle-free warranty against defect

Significantly increase your business visibility and traffic with the free ShowcaseTM program for all our retailer

Take advantage of free advertising campaigns on our products.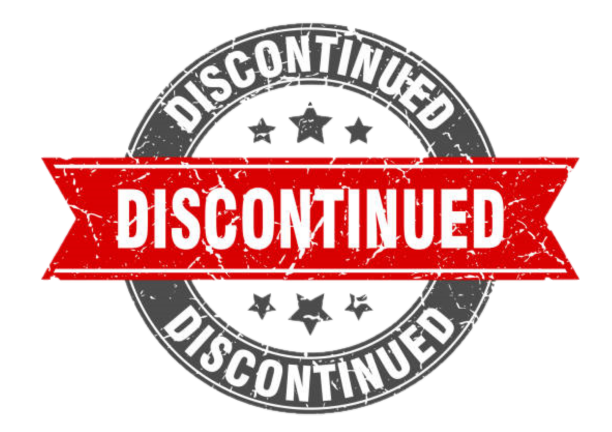 Discontinued? Not with us!
We place great emphasis on the development of replacement parts discontinued by the original manufacturers. Our parts are designed to meet or exceed manufacturer (OEM) standards. Your customers will greatly appreciate keeping their machinery running for many years. You will know how to stand out by offering sought-after and essential products.
With respect to manufacturer's standards - The quality and composition of the material used for the design of the replacement part is identical or of superior quality to the original manufacturer. This is applicable to Steel for example or to the baked paint used. Each component of a part is analyzed by Agri-Can® in order to preserve the properties of the original and sometimes even to improve it when we know that the original part has a weakness in its composition or its assembly.
If parts are discontinued and are often requested, do not hesitate to let us know!
At Agri-Can®, we take your success to heart. We want our retailers to get the results they want and that's why we developed the ShowcaseTM program. For several years, we have been developing a program for redirecting customers to your establishments.
By adopting Agri-Can® as your supplier, you will obtain a place of choice so that your customers will find you more easily. With more than 120,000 unique visitors per month to our website*, customers will be able to purchase their parts directly from our retailers. They can search by region, address or others. The interactive map is simple but comprehensive. Your business listing includes your logo, phone, website, email address and even your opening hours.
This marketing program is getting great results with our retailers. Many have even seen customers enter their establishment with a screenshot of the Agri-Can® website where the desired product appears. Retailers did the direct selling.
If you do not have a website, Agri-Can® will be the gateway to your business on the web. Our Google search ranking is excellent and always in the top results. Your establishment will therefore be able to count on a solid partner like Agri-Can® to increase your sales and traffic.
*Data provided by Google Analytics®
With 2 distribution centers, Agri-Can® is well positioned to provide prompt service to its retailers, regardless of your location. From Nova Scotia to California, Agri-Can® delivers!
We have service agreements with more than fifteen parcel and freight carriers such as Purolator, GLS, UPS, FedEX, Loomis, DHL, Fastfrate, Day&Ross, Kingsway, TST-CF Express, GLS Freight, TransOntario Express.
Here are our delivery times in the various Canadian and American regions.
CANADA
Quebec, Ontario and New Brunswick are served within 24 hours.

Other provinces 2-5 days.
UNITED STATES
States of Idaho and Utah are served within 24 hours.

West: 2-3 days

Midwest: 3-5 days

North East and South: 2-5 days
Agri-Can® is everywhere the road goes and beyond! We also ship by air when required. We guarantee safe and ultra-fast shipping. We take care of your parts from order to delivery to your door.
Speedy delivery anywhere in America, logistical efficiency and professional service is what makes Agri-Can® so popular with its corporate customers. Take advantage of our logistics services to supply your customers when time matters! We also offer urgent delivery the next morning before 8am to most cities in America. The choice is your when ordering online on the Web Portal.

A reliable company that designs reliable products
Although the agricultural and industrial worlds are difficult environments for machinery, Agri-Can guarantees all of its parts against manufacturing defects. A hassle-free warranty exclusive to Agri-Can that assures you of an exceptional quality product that will do the job you expect. You are in good hands at Agri-Can!
If defective, your part will be replaced and shipped immediately free of charge. A simple process that guarantees you peace of mind when something unexpected happens. A procedure as simple as 1-2-3!

Contact Agri-Can customer service by phone, email or directly through your dealer portal;

We review the problem with you and initiate the replacement process;

We provide you with a return authorization number and ship the replacement part immediately at our expense.
Agri-Can's 3-step replacement process is simple and designed for you, our retailers. We know your time is valuable and we go to great lengths to provide first class service.
Quality has a name: Agri-Can!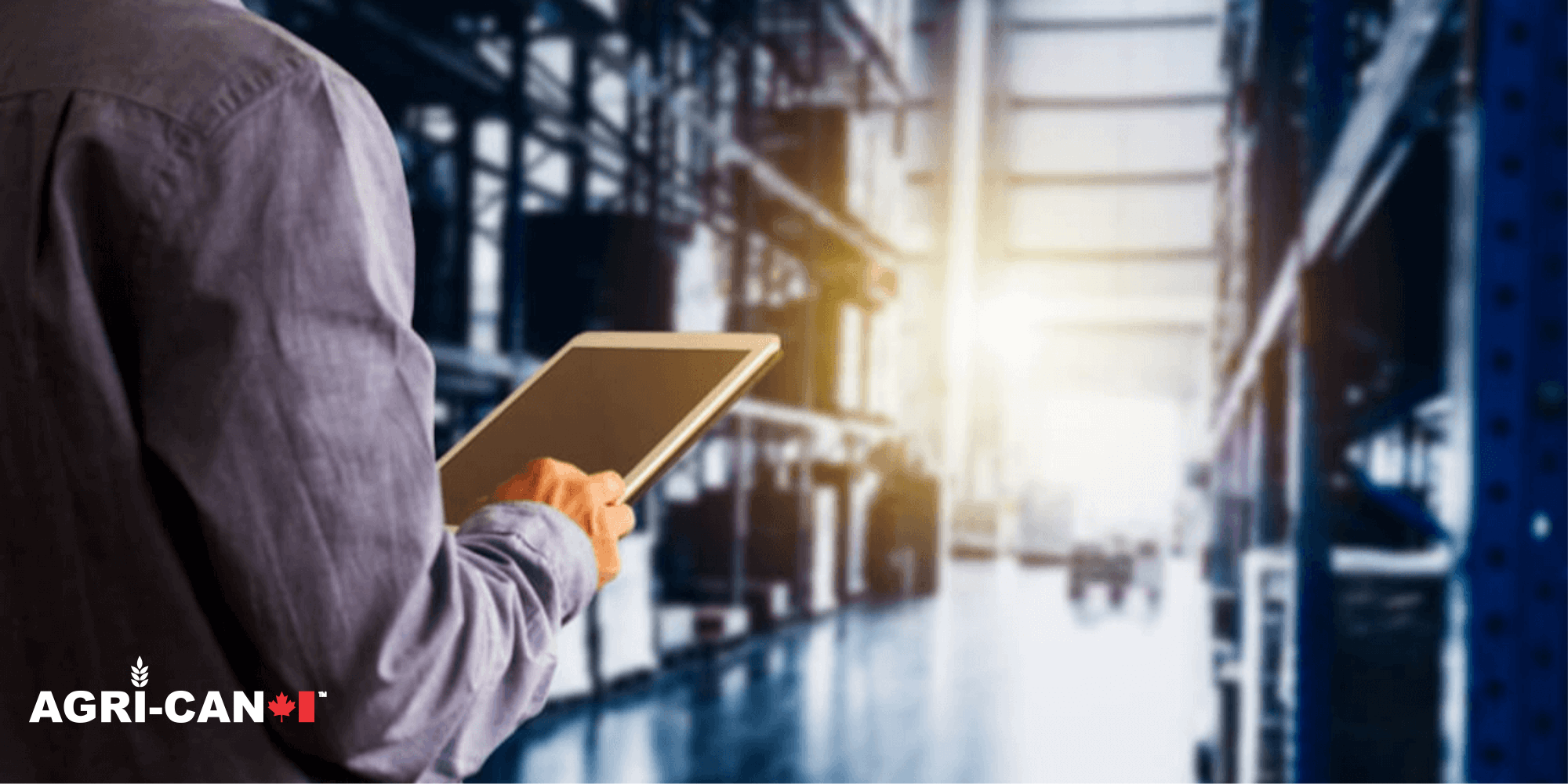 With over 250,000 products immediately available for shipment, Agri-Can® is a leader in replacement parts. Whether you need a ball bearing for a mill or tines for a rake, we deliver! Our inventory management system allows us to track our orders, know our current inventory and plan restocking.
We take your needs and often the urgency of receiving parts from your customers seriously. We know that you cannot keep a factory closed for lack of spare parts just like a farmer stopped in the middle of the harvest. That's why we have a well-established supply chain with reliable suppliers in over 10 countries around the world to get the quality parts we offer. Many parts come directly from Europe.
We also offer many original (OEM) parts from New Holland, Kuhn, Claas, Massey Ferguson, Deutz-Fahr, Fendt, Landini, Kverneland, Taarup, Pöttinger, Fella, Vicon, Kongskilde and many more!