At Agri-Can, we strive to offer the best possible service and includes shipping. We do business with many transporters such as GLS, FedEx, Purolator, UPS, Canpar, TST Transport, Yellow, Kindersley and others. We make sure that your shipment leaves our premises the same day you ordered or the next day to ensure fast and safe delivery. Delivery delays are very short such as next day delivery for Quebec, Ontario and New Brunswick. Canadian addresses will take 3-5 days as for our customers in the USA.
A tracking number will be provided upon shipping of your order. You will receive a notice by email. Also, at any time during the delivery, you can track your order. Access the Agri-Can web portal to retrieve your order and tracking number. You will then be able to track your parcel on the transporter website. If you have any question, feel free to contact our customer service by email, live chat or call us at 1-888-997-2624. We will be happy to help you.
All shipping fees are included at time of payment. No surprise! The client is responsible for unloading the goods at the delivery address. It is the client's responsability to chhose the option required at time of delivery to prevent extra charges such as tailgate usage, appointment, call before delivery. You will find these options on the product sheet.
As you can see below, we take precaution and invest the time and material required to make sure your shipment gets to your doorstep in perfect condition.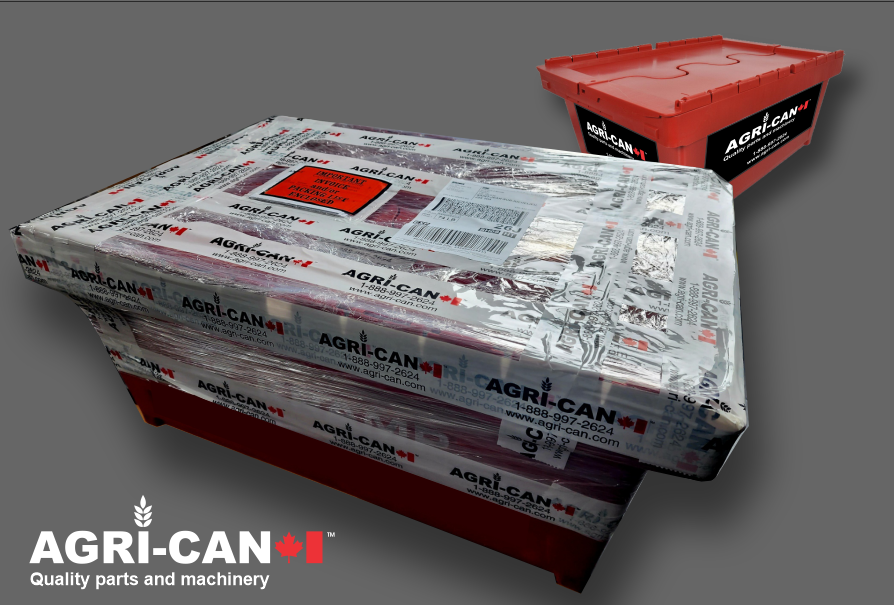 Plastic bin or carboard box
For smaller and lignter parts, we use plastic bins or cardboard boxes depending on the weight. We ship with FedEx, UPS, GLS and Purolator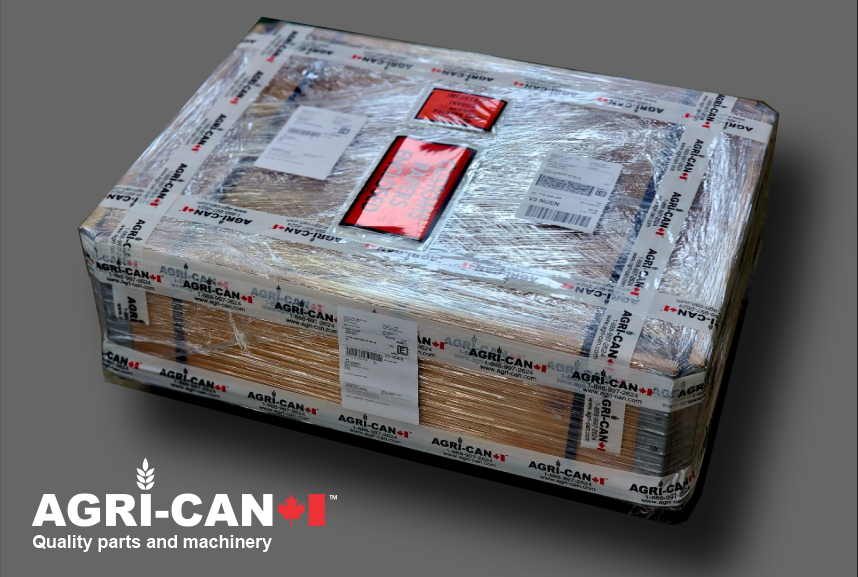 Pallet
For heavier parts, we use pallets and steel strapping. We ship by freight truck. Pallets are always wrapped to prevent damage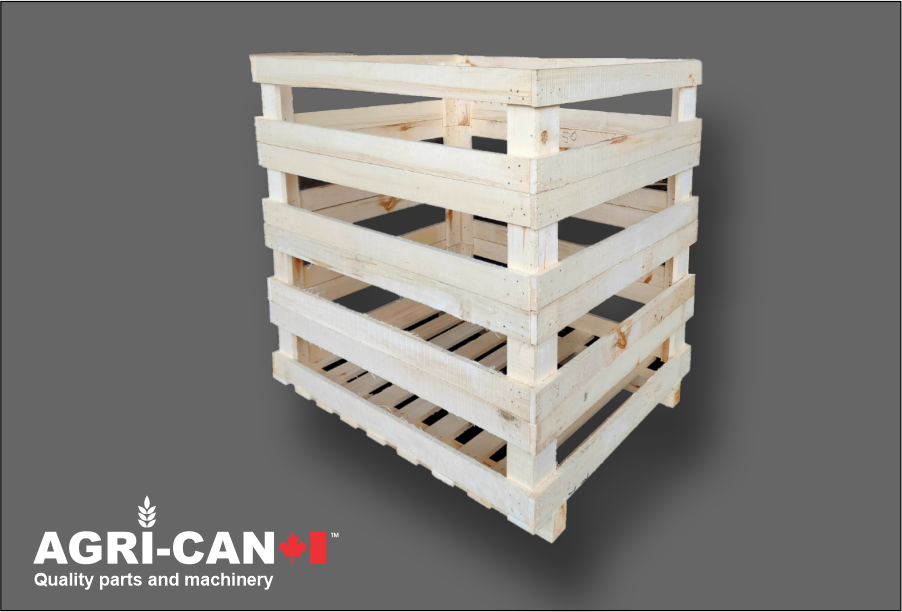 Wood crate
For larger orders, we use crates. and goods are steel strapped inside. The crate is plastic wrapped for items safety
Quality parts by a reliable company
Ultra fast delivery by GLS, Purolator, UPS, FedEx and Canpar
You can select to pay in $CAD or $USD directly at time of checkout with Paypal