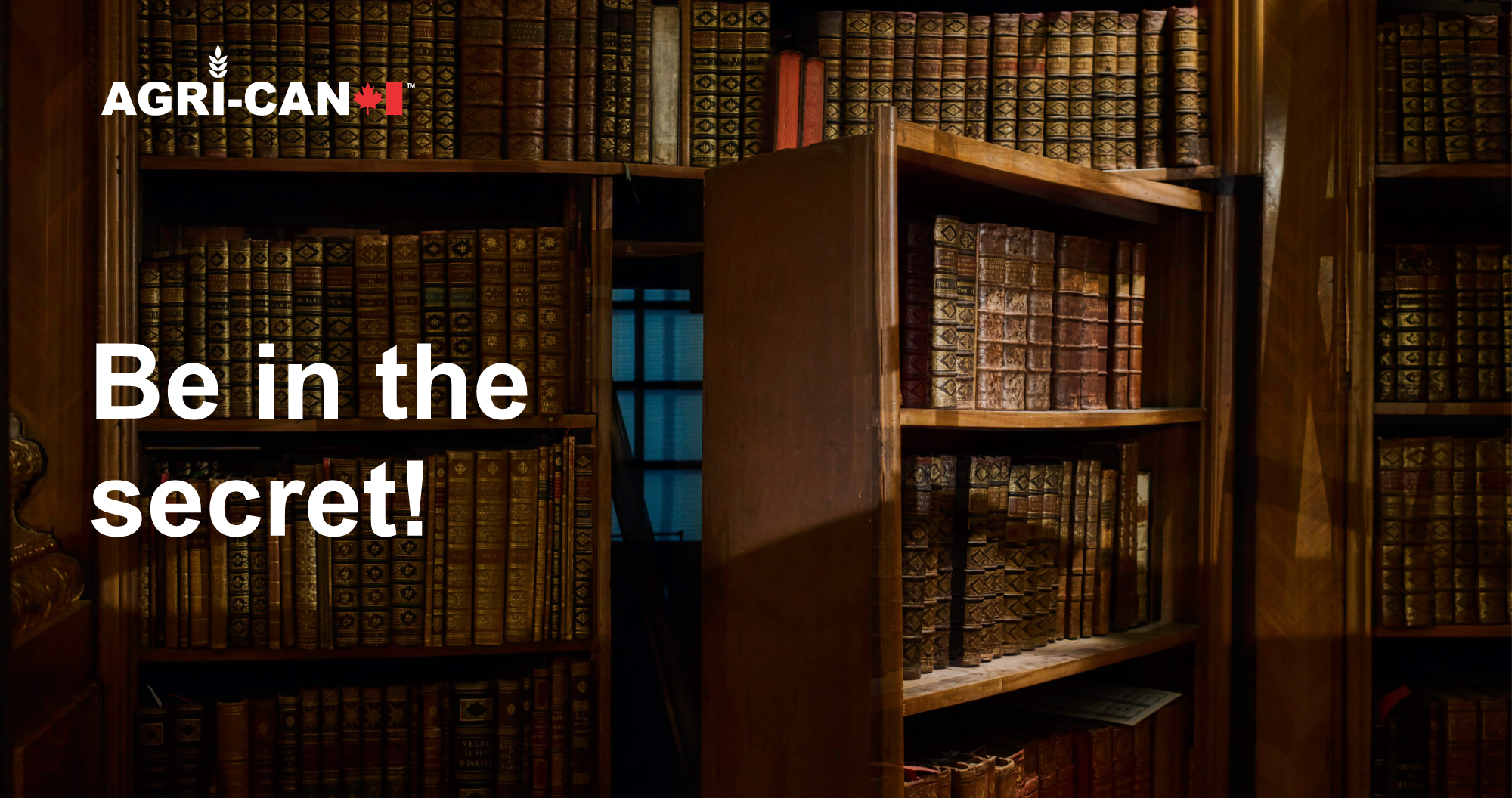 This is your chance to save money! Opt-in to our newsletter and receive occasional exclusive discounts for our VIP customers. A secret discount code will be included in the email only. All you have to do is to enter that code at the time of checkout in your cart. Savings, free gifts, free shipping, that's what it's all about!
Stay up-to-date with our newsletter and save big with these secret codes! Just subscribe to our mailing list and enjoy the deals!
But keep the secret!
YOUR PERSONAL INFORMATION, A PRIORITY AT AGRI-CAN
We take your privacy very seriously at Agri-CanTM. We only keep your subscription information for our business. We NEVER sell or share any of your information outside Agri-CanTM. You will NOT receive junk mail. We will send approximately 2 to 4 emails per month to our clientele. We strive to offer the best possible online experience at Agri-CanTM.

All payments on our website are entirely secured and managed by PaypalTM. You even benefit of the PaypalTM purchase protection for free. All transaction over the phone with our team are made with RealexTM online from Caisse DesjardinsTM.

Shop safely at Agri-CanTM