WHERE TO FIND YOUR SERIAL NUMBER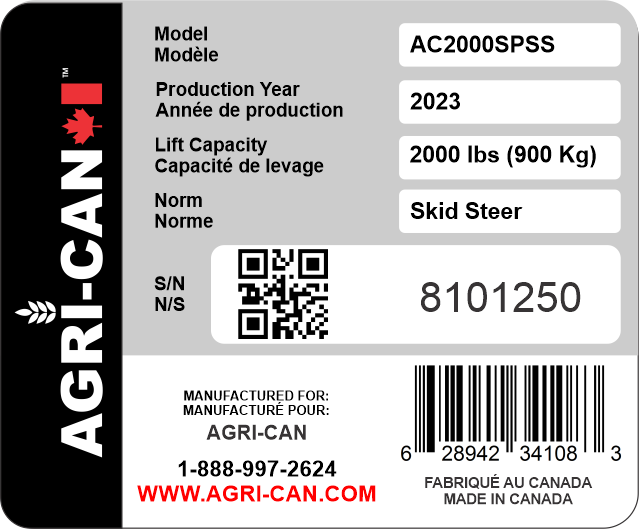 Identification Tag
On every Agri-Can product that requires a serial number, you will find this information tag. The serial number is named: S/N. If you can't read the number, you can scan the QR code with your cell phone to retrieve it.
ENTER YOUR SERIAL NUMBER IN THE BOX
Once you have your serial number on hand, enter the 7 digits in the search tool box below to access your equipment information page.