Quick change frame - Mechanical locking for tractor loader (ALO Euro) - Fits most
Homologated: CE Approved


Fitting: Alo Euro-Norm
Specifications

Equipment can be quickly and easily attached using the quick attach system

Equipment is locked in place with just one movement of a lever

Benefits

Saves time

Safe operation

Application

Suitable for virtually all front loaders and small-wheeled loaders

Equipment with European standard mounting

Maximum load capacity

2.000 kg (4400 LBS)

Connection

ALO Euro

k2 Pin above Ø

30 mm

c2 Pin under Ø

20 mm

b Thickness

40 mm

Width

1110 mm
How to ensure proper fitting:
Remove any harness that may be in place on your loader. Measure the total width outside the arms of the loader. Then measure the distance between the 2 loader arms. (Inside the arms)
The outside measurement should not exceed 1110mm (43-1/4'') - Measure A on picture

The inside measurement should not be shorter than 860mm (33-7/8'') - Measure B on picture

The 4 pins that hold the Quick-Change Frame in place are 30mm (1-3/16''). If the holes on your loader are larger, you can still fit the harness with bushings (not included).
If measurements are within these parameters, the harness will fit your tractor front loader.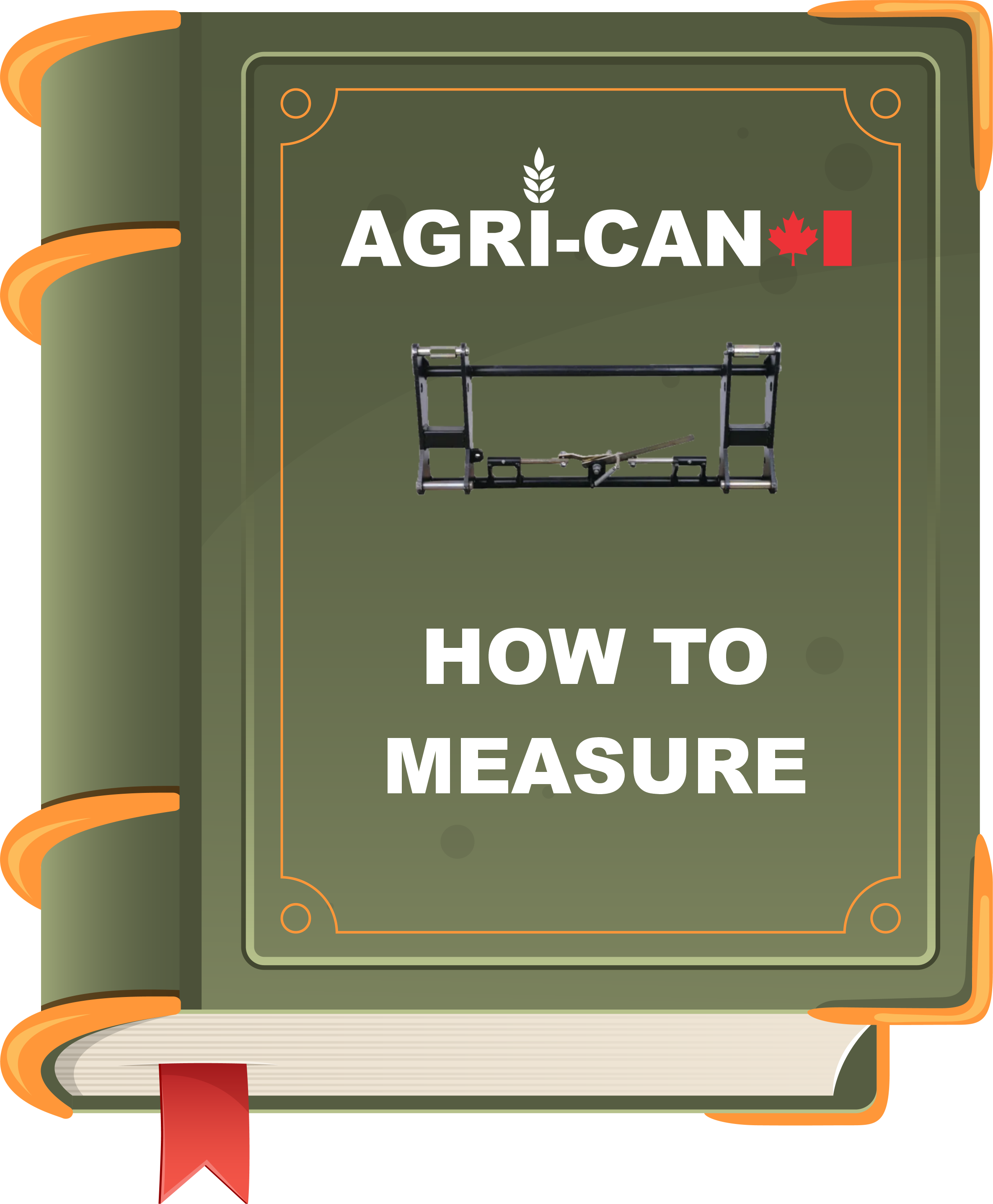 Quickly find out if your tractor font-end loader is compatible with our high-quality ALO harness.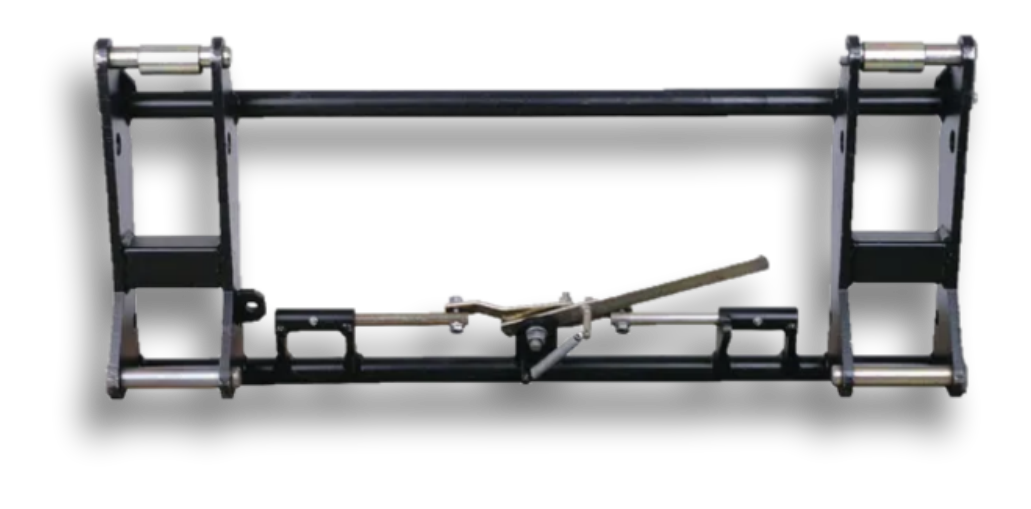 High-quality Agri-Can® equipment from Europe
Transform you regular loader with pin connection into an ALO quick attach system in 10 minutes!
Don't forget to purchase the ALO welding brackets for your implements.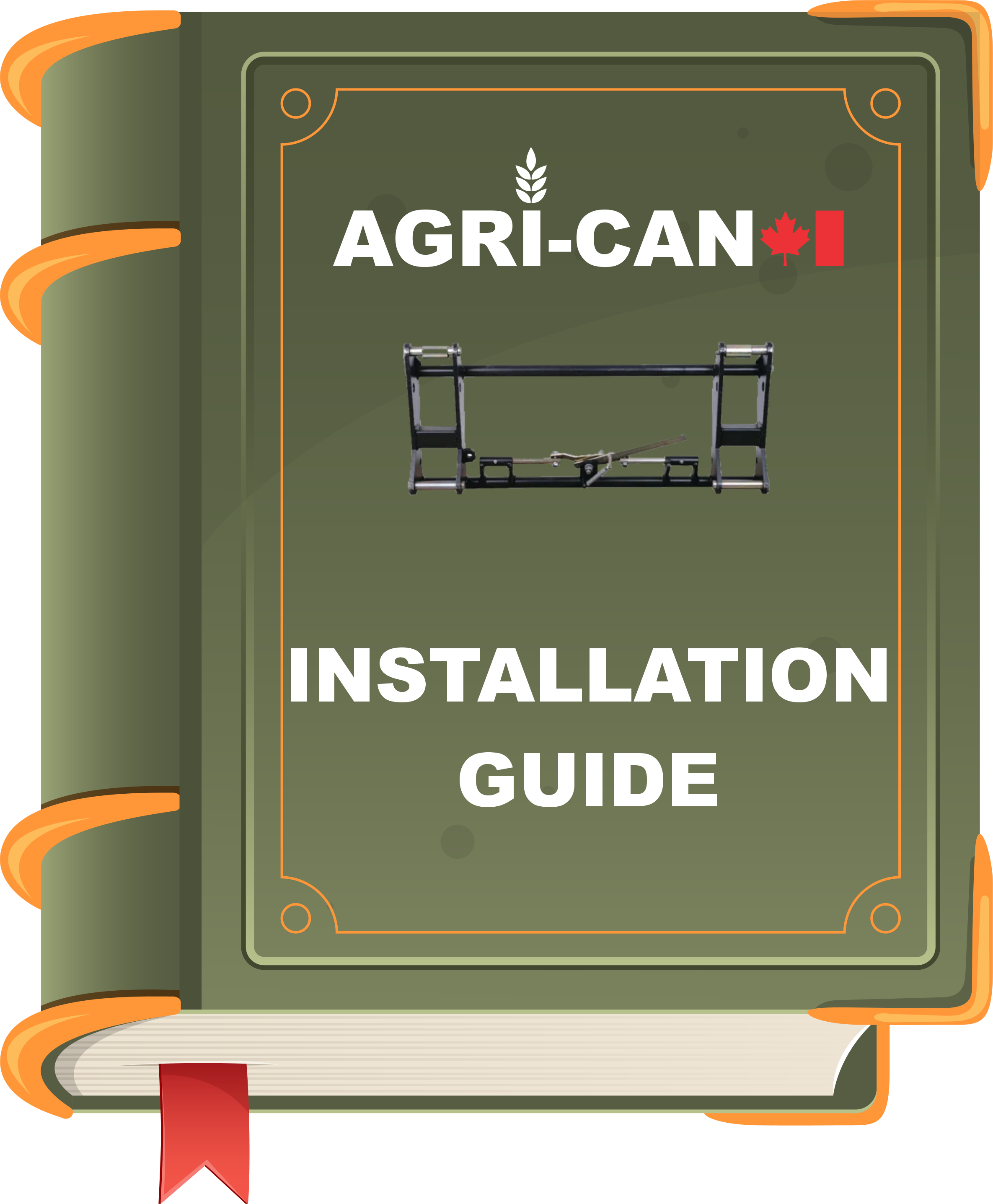 Step-by-step to install your ALO harness safely and quickly! Dowloadable PDF file
WARNING: Exceeding the maximum load capacity may result in serious accidents, injuries, or deaths. The operator must ensure that they do not exceed the certified weight limit marked on the equipment certification label. Agri-Can assumes NO responsibility for any accident caused by negligence or misuse of equipment.
IMPORTANT: Customers must make sure about the pin size on their actual loader. If our item pins are a different size than the ones on your loader, some small modifications will have to be made by the customer (sleeves, bushings) which are not included. Any modification performed on our item will void the warranty. Any return, other than under warranty, will be at the customer's expense including freight charge and a 20% restocking fee. Item must be new and have never been used to get a refund or an exchange.