Welcome to the Agri-Can Tire Academy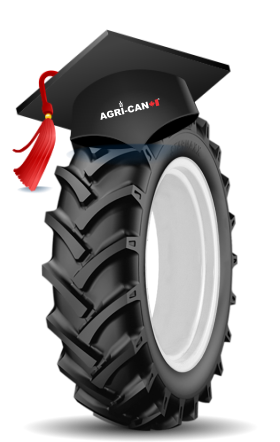 Allow us the privilege of teaching you the basics of agricultural tires. We will also give you tips and advice in addition to providing you with size conversion tables and many other references.

Take a seat and get out your pencils and notebooks!
There is 2 types of tires on the market: Bias and Radial. Both types are excellent provided they are used in the right circumstances and on the appropriate machinery.
Bias-ply
Bias tires are made by crisscrossing cords of polyester and nylon belts at a 30 to 45-degree angle to the tread's centerline. Bias tires may provide a lower upfront cost, but they have a faster wear rate and other drawbacks for common farming applications. They are designed to have less flexibility than radial which can lead to increased wheel slippage, reduced traction and provide a smaller footprint resulting in additional compaction.
Bias Tire Advantages
Lower initial purchase price.
Stiff sidewall prevents swaying on hillsides
Durable sidewalls protect against punctures from rocks, sticks, etc.
Rounded tread profile is easier on turf.
Bias Tire Drawbacks
Increased compaction and rutting/sinking in the field due to their small footprints.
Higher fuel consumption due to increased rutting/sinking in the field.
Rough ride.
Lower load capacities compared to modern radials.
Will wear quickly with extended road travel due to heat buildup.
Radial
A radial tire is a tire that the body plies run radially across the tire, perpendicular to the circumference of the tire. That allows the tire to flex more and permits a bigger footprint.
Radial tires have reigned supreme in agricultural work for almost 50 years, after emerging in the 1970s and besting the bias-ply tire design. These are almost always the ideal solution for large, heavyweight tractors and farm equipment, and agricultural users can get more work done faster in the field.
Radial Tire Advantages
Less soil compaction (when properly inflated).
Longer-lasting tread and more durable thanks to better heat dissipation.
Lower cost per hour due to longer-lasting tread.
Bigger footprint
Less soil compaction
Better fuel economy thanks to increased traction and decreased slip.
More comfortable ride.
More secure handling.
Higher load capacities.
More resistant to tread cuts and punctures
Radial Tire Drawbacks
More expensive than bias tires initially.
Here are the pros and cons of each. In summary, if you plan to equip a tractor or heavy equipment, you should opt for a radial tire. The cost is higher upfront but it will last you much longer than a Bias tire and save you fuel throughout its life.
On the other hand, if you plan to equip a small tractor, small equipment or if you work in the forest, the rigid sides of the Bias tire are ideal. You should opt for this option.
Tire marking is mandatory by all manufacturers. The codes found there are the same for everyone. Here is a short summary of all these letters and numbers that we see on our tires.
Basic Tires and Rims Terms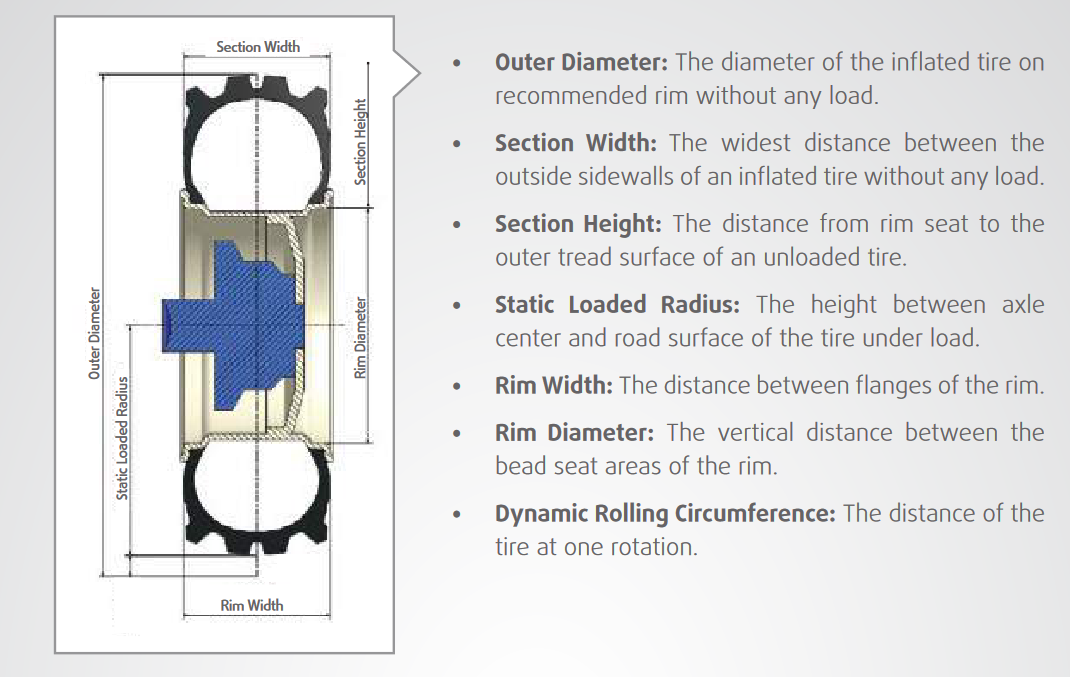 You often hear these words when it comes time to change your tires. Here is their definition. Simple but good to know!
There are various types of treads for various uses but also depending on the width and type of tire. What you want is to have the widest footprint to minimize soil compaction. This is exactly what Starmaxx offers you. Starmaxx even offers the new IF technology for low inflation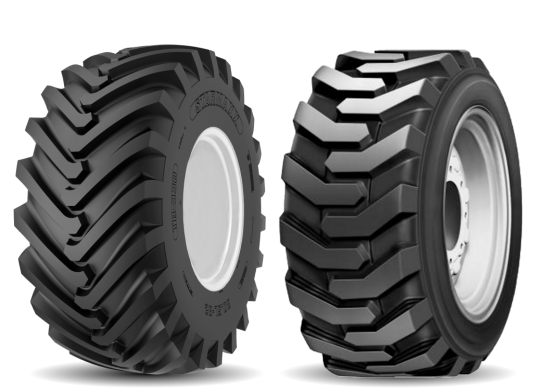 You may have heard of the R-1 and R-4 types. These tires look very similar at first glance but are actually very different. Here is a short summary of what is important to know about these 2 popular tire types.
R-1 tires are commonly known as ''Ag Tires'', which is short for agricultural tires. The name explains the nature of these tires and the kind of projects they are used for. They are designed to address soft ground, such as agricultural fields. They have the deepest tread among all the relevant tractor tires.
In addition to their efficiency in handling muddy farming terrain, these tires are excellent at shedding snow. In addition to the deep tread, the design of an R-1 tire has wide spaces between its lugs. Its curved angles are usually between 22 and 45 degrees.
Ag tires are the one to use if you want a heavy-duty, ideal traction option even in the wettest fields. They provide excellent traction and are less likely to get stuck.
Despite their versatility, these tires are not made to conquer hard surfaces of gravel or asphalt. They are highly aggressive. too. so they can easily damage your property's lawn.
R-4 tires are more commonly known as Industrial tires. This tire is mainly made to fit tractors working on hard ground. The tread of these tires is deeply barred and subdued. So, you moght find some resemblance between them and the usual road tires.
However, an industrial tire is more versatile than a turf or a road tire. It has a moderately deep tread that caan quickly free you from being stuck on the road. However, it is les powerful than an agricultural tire (R-1). The latter can handle dirt, mud, and softer ground without losing traction.
R-4 tires are made to resist damage that some other tires won't withstand, especially on gravel or asphalt surfaces. Yet again, it is not able to resist mud or snow. An R-4 tire's design and medium tread make it gentler on lawns.
Tire Pressure and Size VS Compaction
This little video from the University of Minnesota is interesting. It shows how important tire pressure is and the consequences on soil compaction.
Our advices:
Follow the manufacturer's recommendations.
Check your tire pressure regularly to avoid costly damage.
Overpressure will wear your tires much faster and compact your soil more.
Under pressure, can cause cracking on the sidewalls of your tires
The least possible pressure is ideal to avoid soil compaction while respecting the minimum pressure recommended by the manufacturer.

Quality tires for less with Starmaxx
Agri-Can has been offering its customers Starmaxx brand tires since our opening in 2016. Our customers are very satisfied with the quality of Starmaxx tires and thank us for the savings. Your satisfaction is our priority at Agri-Can.
It is important to point out that Starmaxx has been manufacturing Bias and Radial tires since 1976 and now produces more than 13 million tires per year. Renowned quality in more than 100 countries around the world.
Why pay more when you can have the same quality as the big brands at a better price!
Fuel-sending unit for Ford Tractors. Suitable for many models. See compatibility.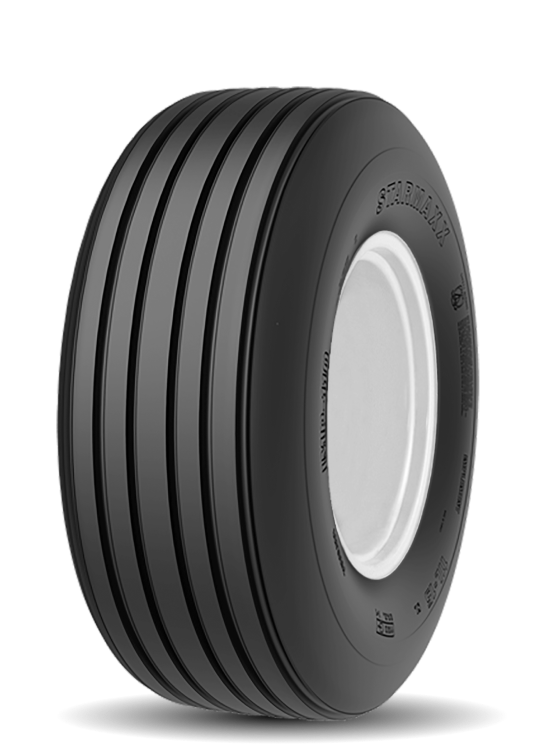 Farm equipment tires. Perfect for rakes, tedders, and other small diameter tire needs.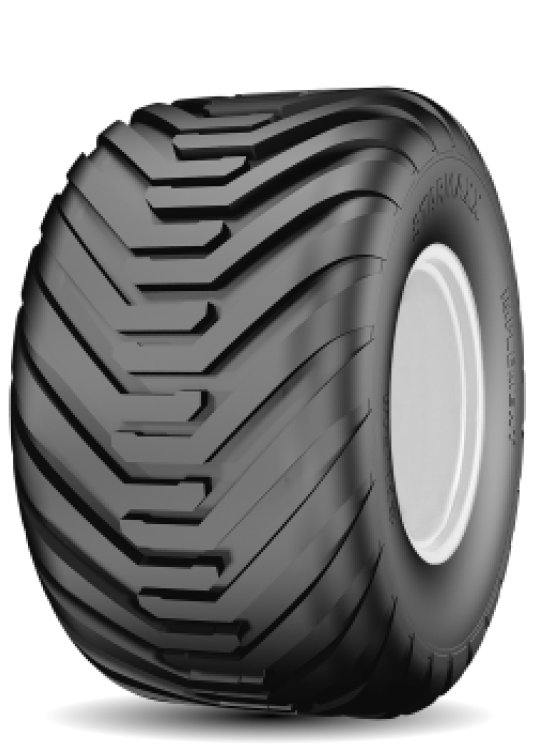 Use our Starmaxx flotation tires with confidence in the wood on your logging machinery.