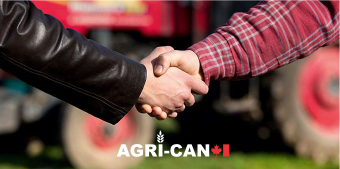 Often, we think that the various big brands and retailers are in competition... A little, you might say, and that's normal! However, we all care about our customers and the success of the repairs you carry out with our parts.

In this perspective of collaboration, mutual aid, and following our core values ​​at Agri-Can, we want this blog to be YOUR place to discuss and ask questions of the experts. Know that more than 200 retailers are part of the Agri-Can distribution network and they consult our website daily, including this forum! They will read you and we sincerely want our retailers and experts to give their opinion on questions asked by customers.

A pleasant place of reference where people only talk about machinery, tractors, automation, industry, and forestry. Of course, the Agri-Can team will keep an eye on the forum to ensure that everything is done with respect. Of course, don't expect an immediate response. It is a free forum. If you have a pressing question, contact us and we will help you at 1-888-997-2624.

Ladies and gentlemen, to your keyboards and seek advice from your experts!
Comments (0)
No comments at this moment